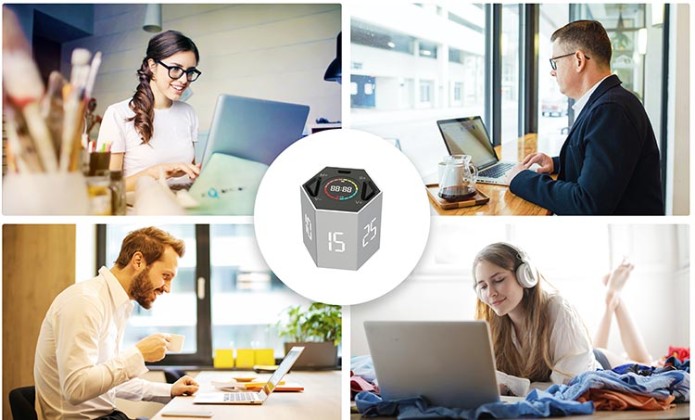 With more and more of us working remotely, it's more important than ever to make best use of our time. With this time manage clock beside you on your home desk, you'll be able to squeeze every ounce of productivity out of every minute of the day you're working—and still have time for family and friends.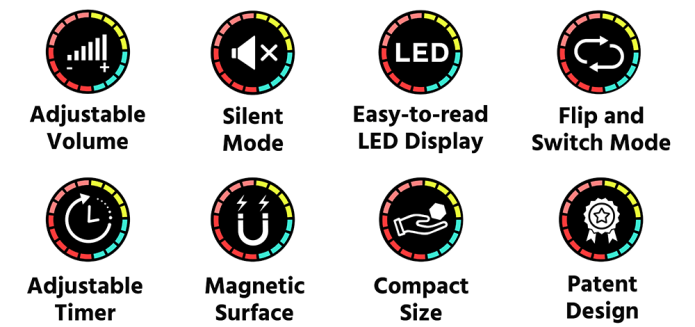 Change the way you manage your time to make the most of every minute of every day with the brand new fun and functional timer.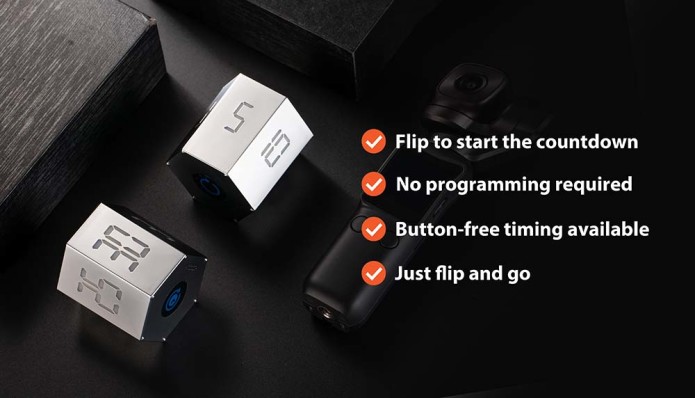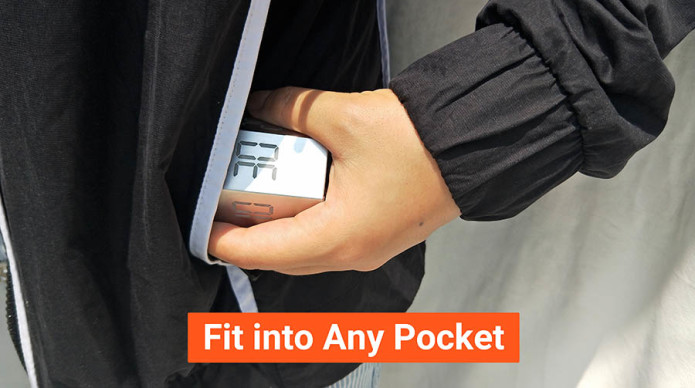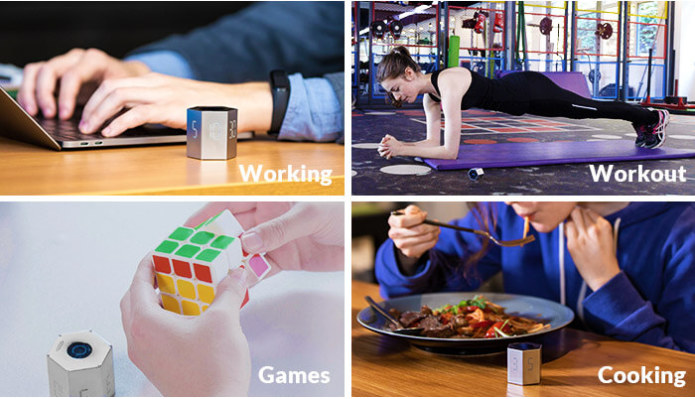 Working–On a tight timescale? Want to spend a specific amount of time on a certain job? Get this timer beside you on your desk to help you with your time management.
Workouts–Set yourself targets during gym sessions. Beat your personal best. This timer records all your jogs, sprints, cycles, and rows so you can see the pace you're setting
Games–Use it as an alternative to a sandglass/egg timer for all kinds of games in which you've got a limited time to take your turn.
Cooking–How long has the pizza been in the oven? How much longer for the perfect souffle?


6 preset timings. Just flip the timer so the time you want to count down is facing up. The timer starts automatically. So you won't waste a second and you'll get more out of every minute of every day.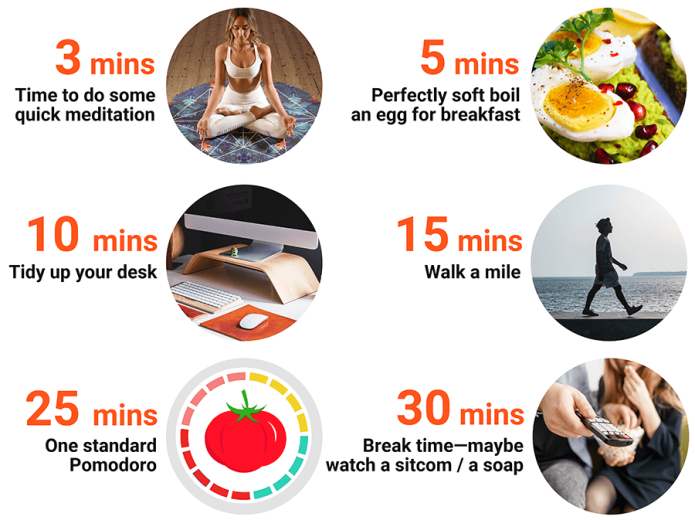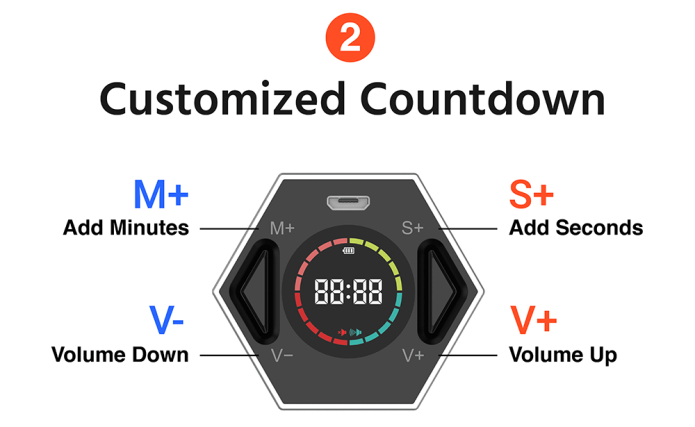 Also, you can adjust the alarm volume to the appropriate level, including silent mode, to notify you in different situations.